We serve the advanced material and high-value manufacturing sectors
Advanced Materials
Advanced materials possess intrinsic properties that offer an advantage to the end-product or to the manufacturing process. These materials are often highly differentiated and contain considerable intellectual property, causing the market to be restricted by high barriers to entry created by complex processes and technical expertise.
High-Value Manufacturing
High-value manufacturing applies leading knowledge, experience, intellectual property, and innovation to creating differentiated products. Manufacturers in this space are often able to command a higher margin for their services versus more commoditised manufacturing techniques.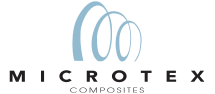 Deal Type: Buy-side
Sector: Composite Intermediates


Deal Type: Buy-side
Sector: High performance reinforcements
Value: USD 5 million